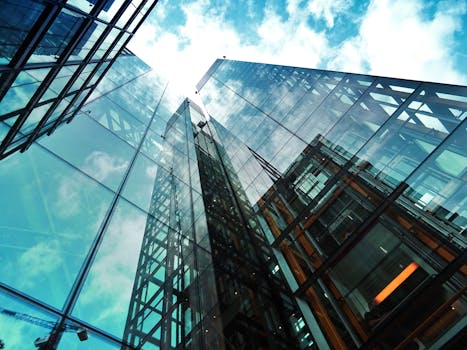 Because the banking and the financial sectors play a pivotal role in economic growth and stability, the industry requires an uncompromised level of reliability and uptime — and a high-quality power protection solution is an investment that yields huge dividends. In fact, an uninterruptible power system (UPS) is one of the most cost-effective means of safeguarding critical equipment, protecting highly sensitive data, and ensuring consumers maintain continuous access to funds.
Unfortunately, the financial sector is not immune to power outages. In April last year, a blackout struck San Francisco, forcing Wells Fargo to close 13 bank branches and four office buildings. The incident also left the city's New York Stock Exchange ARCA options trading floor briefly unavailable, just as Hurricane Sandy prompted U.S. stock exchanges to close for two consecutive days in 2012. And storms aren't the only culprit behind financial havoc: in 1987 and 1994, the Nasdaq stock market was temporarily shut down due to outages induced by squirrels!
 The case for Uptime
Not surprisingly, financial service companies top the list of industries with a high rate of revenue loss, according to Network Computing, the Meta Group, and Contingency Planning Research. On average, U.S. businesses lose between $84,000 and $108,000 for every hour of IT system downtime — and that doesn't even factor in the "soft" cost consequences such as damaged reputation and mistrust by consumers. Furthermore, a U.S. Department of Energy survey determined that brokerage and credit card operations endure the highest average cost resulting from power outages.
Today's banking and financial services extend far beyond the physical branch buildings — customers expect 24/7 access to automated teller machines (ATMs), online banking, mobile banking, and call centers. Even more, consumers are understandably sensitive to the security of their data and the competence of financial institutions to keep their personal information safe.
In the financial services arena, a vast amount of new data must be generated, processed and stored on a daily basis, and a power disturbance of just a few milliseconds has the ability to significantly disrupt a multitude of basic operations. Yet the industry stands to get its money's worth out of deploying proper UPS protection.
Points of critical operations and their challenges
Banking and finance companies maintain a variety of smaller systems such as ATMs and single computers, many of which should be safeguarded by smaller individual UPSs. Larger (often modular and redundant) UPS systems are specifically designed to maintain high availability in data centers.
ATMs —ATMs are everywhere, from bank branches to office buildings, airports to convenience stores. But the inherent infrastructure challenges of these units, coupled with unstable utility power, can lead to communications line interruptions, switch server failures, frozen screens, lost transactions, and significant customer dissatisfaction. Backing up ATMs with online UPSs will help thwart anomalies in the power supply.
Branch automation — Because these systems connect functions including customer service desks, IT equipment, and back-office records, they require reliable backup power protection to avoid the costly and damaging consequences of downtime. Some of the unique challenges in this area are space constraints to house backup power sources, the ability to service power equipment in remote locations, and environments with poor power quality.
Data centers — Branches, ATMs, and online banking are all dependent on data centers as the backbone of financial data computation, transactions, and records storage. As such, these facilities require robust power protection systems capable of backing up critical operations and IT equipment (servers, storage, routers, switches, etc.) during power failures.
Preserving your investment long-term
Because maintenance issues remain among the most common root causes behind power disruptions, it is essential for banking and financial companies to take a proactive stance to reduce the risk of failure and maximize resilience. Like other critical IT systems, UPSs should be inspected regularly (at least once a year), batteries tested (every 6 months), and upgraded as needed. It is advised to contact a professionally trained technician to perform regular preventive maintenance on all UPS systems