At the heart of Abuja lies one of the biggest and most renowned hospitals in Nigeria. In order to ensure a stable power supply to the critical medical equipment in their facility, a 2000kva (2MVA) Makelsan Static Automatic Voltage Regulator (AVR) was chosen.
One of the challenges that plagued the hospital was the incessant power fluctuations (sags, spikes, brownouts, etc.), which reduced the reliability, safety, and performance of their sensitive medical equipment. This led to reduced system availability and was beginning to impact the overall service delivery of the medical facility. Actolog Solutions had successfully deployed a 160kva UPS solution at the same hospital 3 years ago.
According to the Business Development Manager, Mr. Adeolu Adelowo, the choice of a static AVR solution instead of the conventional servo AVR is because of the sensitivity/critical nature of the target load and the high-power demand of the facility. Static AVR has several advantages over the servo technology because there are no moving parts, and this implies a low cost of maintenance. The static AVR design is based on Insulated-Gate Bipolar Transistor (IGBT) technology to control the voltage. With the help of microprocessors and buck-boost transformers, static technology facilitates instantaneous/fast voltage stabilization. Learn more about Static AVRs here.
The great news about the deployment of the 2MVA Makelsan AVR solution is that the installation and commissioning of the AVR were successfully carried out by a team of our Nigerian power engineers based at the Abuja branch of Actolog Solutions Ltd.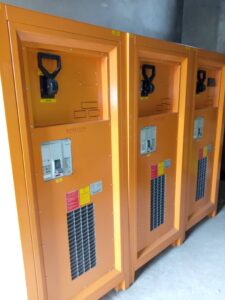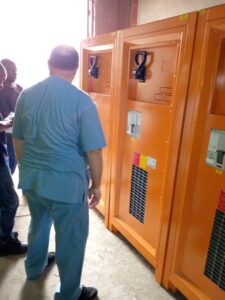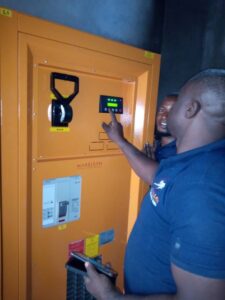 Thousands of Makelsan Power systems have been successfully deployed in hospitals ICT, telecommunications, transportation, elevators/escalators, and other critical locations around the world and it has been proven to be very reliable and efficient.
From our experience in Actolog Solutions, the future of AVR is static technology. Though we had been hesitant in migrating into and deploying the static AVR technology, in the few difficult locations where we have so far deployed the static AVRs, the equipment has outperformed our initial expectations. We now have stock of the static AVR and are ready to deploy it to our numerous clients.