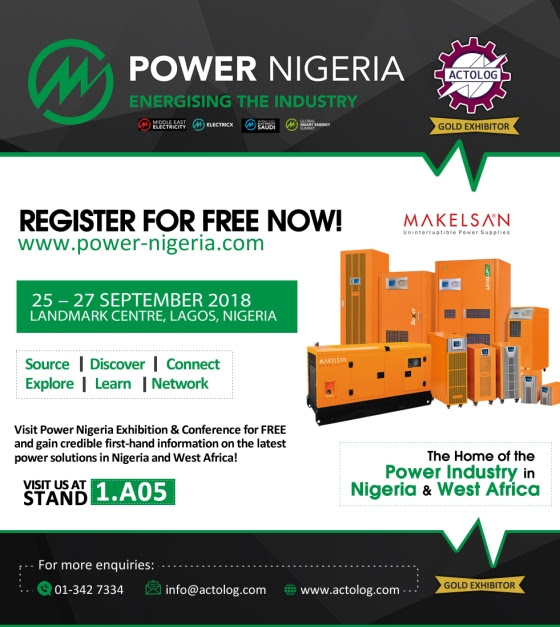 D

on't miss out on endless possibilities. Power Nigeria Conference  2018 is just five days away.

Learn about the latest power solutions including mini-grids, hybrid systems and utility scale energy, and earn CPD points at the Power Nigeria Agenda

This is the biggest International power conference in Nigeria and West Africa with exhibitors/Manufacturers  coming from all over the world. Please see list of Exhibitors here

Why Visit?
Visit Power Nigeria Exhibition & Conference for FREE and gain credible first-hand information on the latest power solutions in Nigeria and West Africa!
Make efficient use of your time by visiting Power Nigeria 2018.
Source quality products at reasonable prices
Discover new technologies
Connect with new partners/investors
Network with industry professionals
Explore funding opportunities
Learn from industry experts